Field team
The field team is composed mostly of Village Scouts (VGS) reporting to IBA. Most of them have followed ecological monitoring training session to learn to use the GPS and camera traps. Without them the work would be far more difficult to implement and we want to take the opportunity to recognize their value and thanks them! Here are presented some of them at work and the conditions in which they do their job. Asanteni sana!
Camera trapping is sometimes an acrobatic and dangerous activity!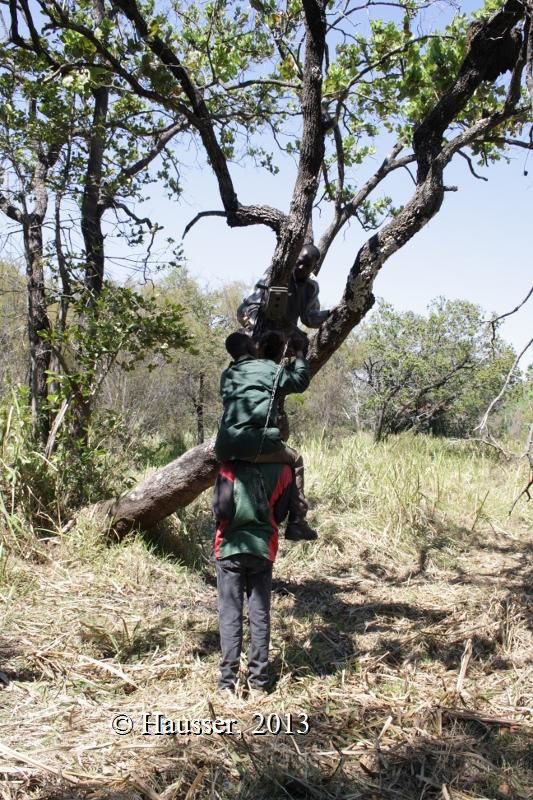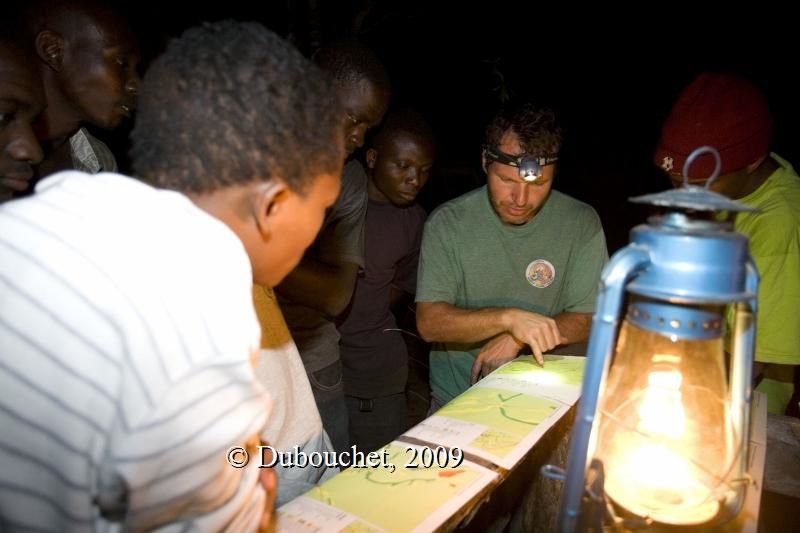 When aardvark becomes enemy of conservation...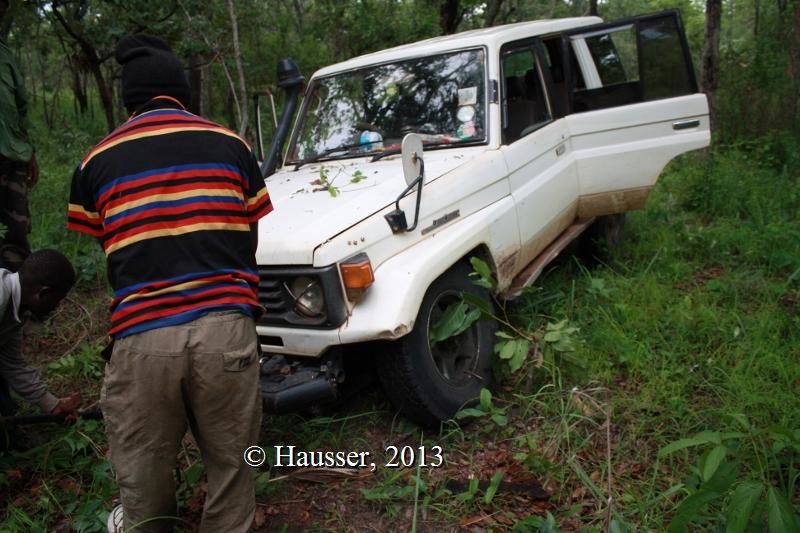 Pete A. Kosovo and Dickson Malembeka
Dickson Malembeka and Eric Vimercati, UASWS student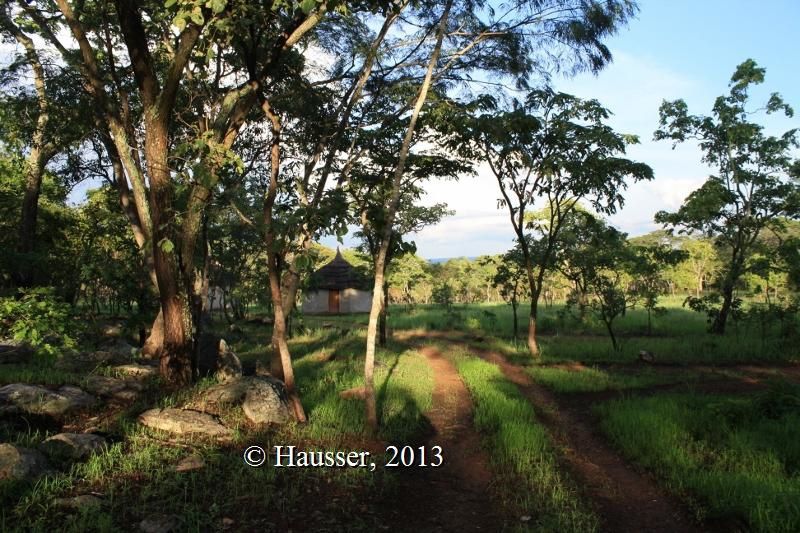 Some frequent encounters...